Cancel your Spanish timeshare contract and claim money back!
FREE CONSULTATION WITH NO OBLIGATION!
JLCA & AS.-Lawyers is a Spanish law firm which provides professional legal services both domestically and internationally to cancel your timeshare contract from the Canary Islands, Costa Del Sol, the Balearic Islands and the rest of Spain.
FREE CONSULTATION WITH NO OBLIGATION!
SUCCESSFUL TIMESHARE EXIT STRATEGY
Some clients find themselves burdened with timeshare obligations they can no longer afford, cannot sell and in some cases timeshare that is very difficult to book and use.
You CAN cancel your contract and claim money back, even if you have been using the timeshare in the meantime and also in cases of Pre 1998 contracts.
OUR LAW FIRM WILL ASSIST YOU TO ACHIEVE THIS AS QUICKLY AND SIMPLY AS POSSIBLE
We reply to your enquiry within 24 hours

We have won hundreds of timeshare cases

CLAIM BACK PAYMENTS MADE!
You may be able to claim back any payment(s) made for your timeshare contract, plus legal interests, and claim back your legal fees.
DOES THIS APPLY TO MY CONTRACT?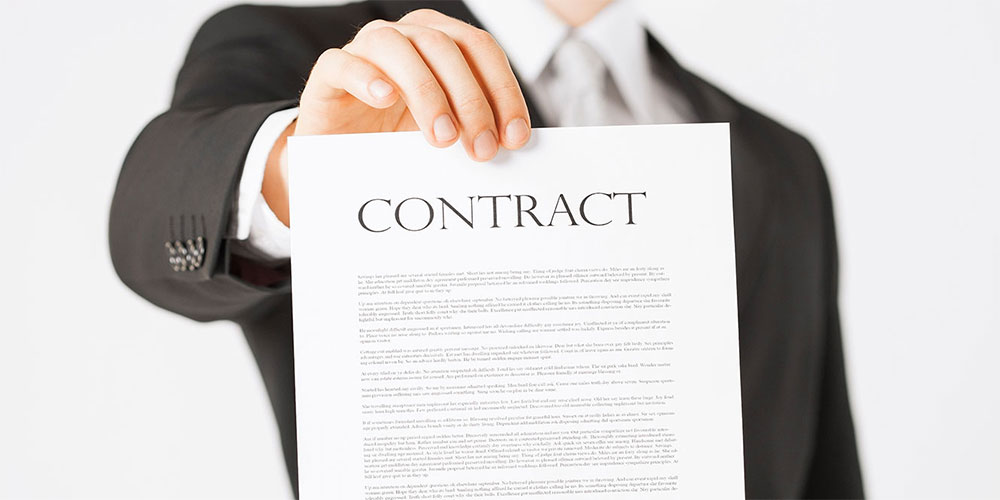 Cancelling your contract can be done if you meet just ONE of the following requirements:
"Floating Weeks".

Sold in perpetuity OR for a term greater than 50 years.

You paid money within the first three months of the contract.

Your contract does not adhere to the applicable Consumer Rights.
WE HELP YOU CANCEL YOUR CONTRACT!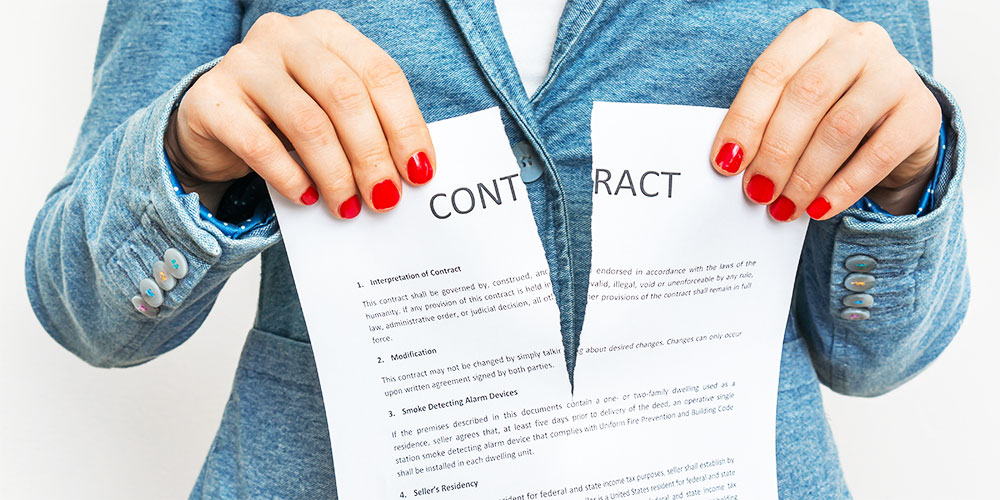 We provide an initial opinion free of charge and will give you a FIXED fee quote:
Whether you have a viable claim.

On the value of that claim.

On the procedures to claim.

On the costs involved.
We handle hundreds of ongoing timeshare cases with a success rate of 97.5%.
You can depend upon information provided solely in your own best interests.
You matter!
JLCA & As.-Lawyers are listed as recommended lawyers with the US and Irish Embassies, the British, French and Norwegian Consulates as well as being members of regulated legal bodies such as the IBA (International Bar Association) and the ABA (American Bar Association).
Qualified Representatives
Our staff comprises of fully qualified lawyers experienced in timeshare matters, and can provide you with comprehensive estimations of costs and the taxes involved, as well as clear and concise explanations of the process itself.
Our office staff include English native speakers from the UK and US, as well as Spanish, French, German, Russian, Italian and Norwegian, so you can be confident of full understanding during the process.
Unmatched Customer Service
A high level of customer service is provided throughout the process to ensure clear understanding and confidence.
We have offices in Spain in Alicante, Madrid, Barcelona, Marbella, Las Palmas, in the UK in London and associate offices in Paris, Brussels and Miami. We cover the whole Spanish jurisdiction, including the Balearic Islands and the Canary Islands.
WHAT OUR CLIENTS SAY ABOUT US
Recommendations provided by our clients
JLCA & Associates have worked on a number of detailed cases for my company and me personally. They have shown a level of commitment and professionalism which has most importantly produced the right result.
Simon Dodsworth (Sunderland, UK)
JLCA have been extremely helpful all the way through a lengthy case. They have been professional, reliable and friendly. I would be very happy to use them again in the future.
Ian Napier (London, UK)
Faced with a problem of succession, I found JLCA & As, and especially its employees such as Mr. Gaffier, the ideal answer. Listening, understanding, efficiency, speed, professionalism, all these qualities have allowed us to conclude this matter with satisfaction. The ability to communicate without difficulty in French was also decisive. I recommend this company for similar cases.
Jean Perruisseau-Carrier (Paris, France)
Over the years we have been fortunate in being able to refer clients to JLCA & As.-Lawyers to deal with varied and difficult problems in Spain. We know we can depend on their expertise and first class service to guarantee a successful result. Our Clients always find them to be efficient, friendly and easy to deal with.
David Weelher (Laywer - London, UK)
JLCA Lawyers assisted us in purchasing our land and building our property in Spain. We found them to be very professional and they ensured the process was completed efficiently. They were a pleasure to work with.
John & Norma Marksman (London, UK)
I acquired a property in Spain, in a same manner, with the support of the JLCA Legal Firm, which has managed all the legal part for this purchase (opening a bank account, file follow up ...), I just had to enter the house. I strongly recommend the firm services each year (Annual Services). It is a real service and indispensable assistance for foreign businessmen who always in a hurry and without precise knowledge of the Spanish administration. It is key support. For my part, I am totally satisfied with the services offered by the office of the JLCA team.
Koffi Akpo Loukou (Abidjan, Ivory Coast)
I would like to say how impressed I have been with Emma Belgum and her never ending patience, humour and professionalism in dealing over the past year in our complex, time consuming, and sometimes frustrating case. Nothing was too much trouble for her and she just went that extra mile to help, explain and translate the many problems we encountered. Thank you so much Emma, and I would not hesitate to recommend you and JLCA Lawyers to anyone who needs sound legal advice.
Genevieve Foster (Berkshire, UK)
I have known JLCA Lawyers for over 10 years. I have always found them to be helpful and responsive in my dealings with them, both on a personal and business level. I have introduced personal friends, family and business contacts to them over the years and they have been very happy with the service provided. They operate very much like an English law firm and the fact that they regularly come over to London and the South East to meet clients, makes things a lot easier.
Salim Somjee (London, UK)
I have been a client of JLCA for over ten years and have always found Jose-Luis, Emma and their team to be expert, trustworthy and professional in everything they do. Their service is exceptional and they always go the extra mile to look after us. I have no hesitation in recommending them.
Marc Brennan (Insurance Broker - London, UK)
Contact was made with the international firm JLCA & As. for the purchase of an apartment in Denia (Comunidad Valenciana) in Spain. We have been able to acquire the property thanks to the efficiency, responsiveness and all the professionalism of the company. Mr. Benoît Gaffier was always present at our side, even to clarify the smallest doubts and small details that we could sometimes worry about. We appreciate it and we highly recommend it.
Sonia and Francisco R. (France)
When I needed help with Timeshare miss-selling I was introduced to JLCA Lawyers by Robert Alexander of CLC Members, I cannot thank Jose-Luis & Emma Belgum enough for the help they have given me, because of all the hard work they have done I have won my case & would recommend them to anyone
Hilary Howlett (London, UK)
I used JLCA for a recent property purchase in Andulacia. The support was fantastic in leading me through the minefield that is Spanish property law. But also the broader support including helping set up bank accounts was far more than was expected. Would recommend them to anyone considering buying in Spain.
Dave Millett (London, UK)
We have been clients of JLCA Lawyers for many years. We have both bought and sold properties in Spain and were given excellent advice and service throughout the whole process. We cannot thank all the staff adequately enough for keeping us right at every stage of the process. They are very knowlegeable in this field and we could not recommend them highly enough.
Mr & Mrs Taylor (Ayrshire, Scotland)
JLCA is an ideal partner to secure a purchase of real estate or an investment transaction in Spain from France, Belgium or England. It is a good interface for the real estate professional to get the right solution in a transaction. To consume without moderation.
George Sánchez - Sigmaltea Real Estate Agency (Altea, Spain)
For a busy person like myself, in a far away country, JLCA has been ideal in terms of services it provided and professionalism of their execution. It handles all the matters that need handling and has acted on my behalf even when I was sure that costly personal trips would be needed. I am always met with professional, yet friendly approach - I could not ask for more.
Lucjan Slomka (London, UK)
We have used JLCA Lawyers for many many years now and during this period we have always found them to be be reliable, professional and very friendly. Highly recommended service.
Simon Dodsworth (Sunderland, UK)
I am very grateful to the company JLCA and As.-Lawyers and all their team for their excellent work, meeting our high expectations. Serious work and rapid communication during the complicated process of my parents' inheritance. A positive result both in practice and in administrative procedures, and especially communication between all members of our family.
Antonio Migueles (France)
As a lawyer of many years, I appreciate that dealing with any legal matter is never an easy consideration. When you combine a legal issue with a different language together with unfamiliar procedures, this can be daunting to say the least. I am pleased to say that I have now been a client of JCL Lawyers for many years, Jose-Luis and his staff have always been both efficient and professional. They clearly understand the expectations of international clients. Highly recommended!
Mr & Mrs Taylor (Ayrshire, Scotland)
I just completed a real estate transaction with JLCA & AS. At a moderate cost, I will especially remember the professionalism of the team and, in particular, that of Mr. Gaffier and Mr. Campillo, who always knew how to answer my questions quickly and accurately. A positive point for this firm, the presence of multilingual lawyers and, in particular, French-speaking lawyers. The accompaniment before a notary by two people of the firm is another important point. I highly recommend this firm.
Sonia Mehannek (Alicante, Spain)
A team of professionals, kind, attentive to your problems, and dynamic. Highly recommended.
Olivier Bourquin (Geneva, Switzerland)
It has been a pleasure being looked after by JLCA lawyers for the last 13 Years . They give one confidence and such reliable service you soon
get to know that you can trust them in every way in all they do for you. A very happy client.

Albert Lilley (Great Broughton, Cheshire, UK)
After spotting JLCA's advert in the easyJet flight mag, they fully and honestly answered all my sceptical questions. Having then instructed them to pursue a claim against our timeshare provider, they managed our expectations right through the process. The outcome was entirely successful and concluded, even after costs and fees, with almost a full refund of our investment.
John Hutchings (Llanelli, UK)
I was delighted today to receive nearly £44000 compensation for mis selling of Marriott time share about 15 years ago. JLCA and its team kept me informed the whole process, and assisted to make it easy giving evidence at the court hearing. The argument was well put forward to the judge, according to my Spanish sister in law, who attended. I would have no hesitation in recommending JLCA to anyone who feels they have a case.
Mr & Mrs Viner (Chester, UK)
David and Christine Harris would like to Thank All the team at J L C A Solicitors for the hard work and dedication In winning our court case in Murcia and a special thank you to Jose And Emma this is the best news ever congratulations! All the best for the future.
Christine & David Harris (UK)

OFFICE IN SPAIN

Avda. Escandinavia, 72
C.C. Altomar II, L. 6-7-8, M-E
03130 Gran Alacant (Alicante)
España


(+34) 966 698 796

OFFICE IN THE UK

Second floor, Berkeley Square House
Berkeley Square, Mayfair
London, W1J 6BD
UK
(+44) 20 7190 9911
OFFICE IN THE USA
1110 Brickell Avenue
Suite 810 
Miami, FL 33131 
USA
(+1) 786 870 4921